Devon and Cornwall Police Federation's council tax call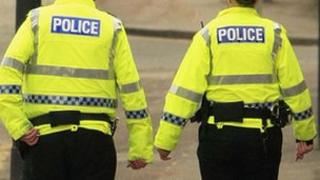 Rank and file police officers want people in Devon and Cornwall help fund the force by paying more council tax.
Devon and Cornwall Police Authority, which oversees the force, will meet next week to set its budget.
It could accept a government offer to freeze its part of the council tax in return for a grant or ask local tax payers to contribute more.
The Police Federation said an increase in council tax would reduce the number of posts that will have to be cut.
If the authority votes to freeze its council tax element, it predicts 756 jobs will be lost by 2016.
A 3% rise - which would add 9p a week to council tax bills - would result in a force reduction of 666 by 2016.
A third option being considered by the authority is a 3.94% rise. This would mean an extra 12p a week on council tax bills, but would bring the estimated job losses down to 636 jobs.
Nigel Rabbits, chairman of the Devon and Cornwall Police Federation, said he hoped the authority would act in the best interests of the constabulary and the public it serves.
Mr Rabbits said the federation, which represents more than 3,000 officers, had some concerns councillors on the authority might follow their party line or whip, and disregard what is best for the force.
"My members are really worried that politics won't be left at home," he said.
The authority will meet on Friday.