Torbay mayor donates half his salary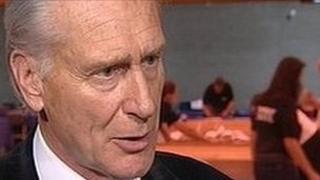 A Devon mayor has pledged to donate half his annual salary for the next four years to community groups.
Some £30,000 each year will be made available to Torbay organisations that benefit the community.
A cross party group has been set up to administer the mayor's fund.
Conservative Gordon Oliver, who was elected mayor in May 2011 for four years, said that he would be sticking to the pledge for a total of eight years if he was re-elected.
He said: "I believe passionately in community involvement and see this as a way not only of giving back to the community but also ensuring local people are involved in local matters."
Organisations who want to apply for a grant can download an application form from the mayor's website.