Devon boy Adrian Pullman drowned at respite centre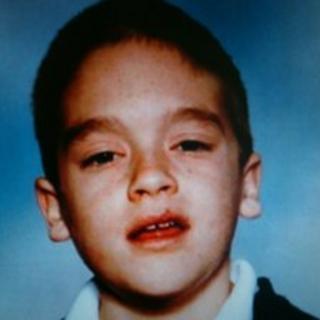 A coroner has called for a review of respite services after an 11-year-old boy drowned in a Devon care centre swimming pool.
Adrian Pullman, from Ottery St Mary, had learning difficulties and was found in the pool near Seaton in 2003.
Coroner Dr Elizabeth Earland said in a narrative verdict that drowning was the cause of his death.
She said it had "highlighted poor communication" between the services responsible for his care.
At the time, Lifeways Children and Family Care Services was working on a contract with Devon County Council.
At the inquest at Exeter County Hall, Dr Earland called for a review of the services offered in short break situations for children with special needs.
The service was a respite care programme which has since closed down.
A council spokesman said: "We would like to express again our sympathy to Adrian's parents and family.
"We welcome the coroner's acknowledgement that there have been major improvements made in respite care provision since Adrian's tragic death.
"The county council, with our partner organisations, will be responding to the coroner's report in due course," he added.
'Complex case'
The accident, on 10 August 2003 at Little Farm, Southleigh, took place hours after Adrian's father handed him over to carers.
He was airlifted to hospital following the incident but later pronounced dead. The inquest was opened and adjourned later in the month.
Dr Earland offered her most sincere condolences to Adrian's father, Roger Pullman, and apologised for the length of time it had taken to hold the full inquest into his death.
At an earlier hearing she had said it was partly due to it being a complex case with many people needing to be questioned and consulted.
She also mentioned the issue of a lack of resources.
Dr Earland also said encephalitis was a contributory factor.