Devon recruiter Girling Jones struggles to fill posts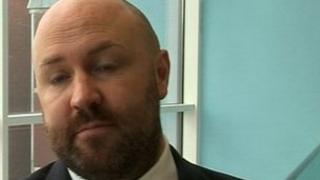 A Devon recruitment firm says it is struggling to recruit suitable graduates for jobs.
Exeter-based Girling Jones has been looking for three people to join its graduate training programme for six months.
But it has had only 35 applications, many of which are littered with spelling mistakes and bad grammar.
It comes on the day the government launches an initiative to help young people into work.
Director Simon Girling said: "It beggars belief. All we look for is a good pedigree in terms of qualifications, someone that is hard working and has a bit of spark.
"You'd think we would have queues of people with that sort of background but we have really struggled."
He said that one applicant's letter was for a farming job, another was to become a nurse and another was to become a teacher.
Another applicant included no contact details.
He said: "We could take on three people with immediate effect, but the quality of applications is poor, with poor literacy and the covering letters are often too broad-brush and irrelevant."
His advice to applicants was to make sure applications were accurate, related to the business and to follow up applications with a phone call.
School reforms
Tim Jones of the South West Local Enterprise Partnership said: "We have to be 100% focused on sorting this problem out.
"This is a high priority. The government is supporting that, but it takes some time."
Unemployment among under 24-year-olds claiming Jobseekers' Allowance in Devon increased 6.2% to 3,535 from December to January, according to the latest analysis by the county council.
Firms and charities are to be offered extra money to take on so-called "Neets", 16 and 17-year-olds who are not in education, employment or training, the government announced on Tuesday.
Children's Minister Tim Loughton said: "There's a real problem and concern about the qualifications of kids coming out of schools and just how ready they are for work.
"There's a whole range of school reforms going on at the moment to make sure we have young people leaving school with good qualifications that employers can identify with and make them much more employable."