Row over poll on Brixham Tesco superstore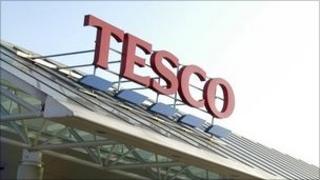 A row has broken out in Brixham over the cost of a £10,000 referendum on plans to build a Tesco store in the town.
The referendum will be held on 22 March after campaigners held a meeting which supported it.
But local residents Sue and Michael Furminger say it is a waste of money and are threatening a judicial review.
Plans for a supermarket on the site of the town centre car park would be part of a £20m redevelopment of the town.
Campaign group Brixham Residents Against Tesco Supermarkets (Brats) secured the poll by holding a parish meeting and getting a vote in favour.
People in Brixham will be asked to vote on the question: Do you support the proposal for a Tesco supermarket development in Brixham Town Centre?
The result of the poll, which will be paid for by Brixham Town Council, will not be legally binding on Torbay Council which will make a planning decision.
Resident Sue Furminger said: "Whatever any of us thinks about the Tesco proposal, the decision as to whether or not the supermarket goes ahead is one for Torbay Council as the planning authority, not Brixham alone.
"This vote would be nothing more than a very expensive opinion poll."
Her husband Michael said: "When essential local government services are being cut this is no time to be spending council tax payers' money on a vote that won't decide anything. "
'Beautiful town'
Julie Richardson, of Brats, said: "Brixham is a beautiful historic fishing town with a stunning natural environment," she said.
"This is what attracts visitors and tourists and why we are so proud of our town.
"We want development that enhances what is special and unique about Brixham, not become another clone town, where individuality is replaced by bland global chains."
Albourne Property, the developers considering submitting at planning application at the end of spring, said in a statement: "Following the public exhibition in December and subsequent consultation with Torbay Council, Albourne Property remain committed to the regeneration of this important town centre scheme.
"We are currently reviewing elements of the external design, taking on board relevant feedback received as a result of the exhibition, with a view to submitting a planning application at the end of spring.
"The town council's decision to agree to undertake a referendum is understood, but in our experience referendums predominantly attract those objecting to development proposals, and reflect the views of a very small percentage of the population."
A Torbay Council spokesman said: "A poll has been called for in accordance with legislation and as a result will be held in Brixham on Thursday 22 March.
"The poll is run by Torbay Council but the cost is paid for by Brixham Town Council. The poll is advisory only and its result is not binding on the council."