Women-only race from Plymouth to Antigua is announced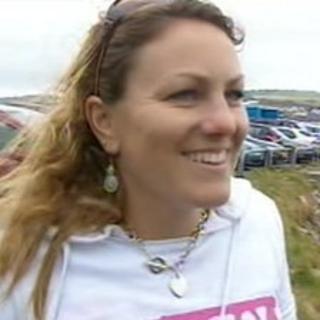 An international women's transatlantic sailing race from Plymouth to Antigua has been announced.
The first Women's Offshore World (WOW) series will start from the Devon city on 28 October.
The two-handed race will cover 3,300 miles (5310km) from the city to Falmouth Harbour in Antigua.
Organisers said they had already received interest and applications from France, Spain, Turkey, Tunisia and Italy.
Sam Joseph, from Team Concise, one of the organisers, said: "These are really competitive women and they've been racing against the guys all over the world and we thought, why not give them their own race?
'Stamina and endurance'
"This is the first ever transatlantic race for women. They are all going to be racing on identical boats, so it will be a really big test of who wins. "
Sammie Evans, from Torquay, will race as part of Team Beaudacious.
She said: "It will be fantastic to take on an all-girls race and hopefully go out there to win the title for the British team. It will be great to be out there on the international circuit."
The course has been organised by Team Concise, Royal Western Yacht Club (RWYC), Antigua Yacht Club and has also involved Plymouth University.
RWYC said: "The course is designed to test the sailing and navigational skills of the women crew as well as their stamina and endurance."