Devon's former Bond girl heads to India on charity trek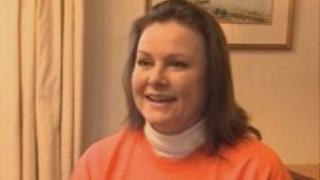 A former Bond Girl from the south west is off to India to take part in a charity trekking adventure.
Carolyn Seaward from Newton Abbot starred in Octopussy with Roger Moore which was released in 1983.
Many locations for the film were staged and shot in various parts of India.
Now Ms Seaward will be revisiting the film's locations to raise money a charity which cares for working animals in some of the world's poorest countries.
The former Bond actress, who was a Miss UK and the runner up in Miss World, will be trekking on horseback to see the work carried out by the Brooke charity.
The organisation, which was set up in 1934, is an international animal welfare charity which improves the lives of working horses, donkeys, mules and their owners.
Ms Seaward said: "We're going to be out in the sticks. The last time we stayed in the Lake Palace Hotel in the middle of a lake.
"This time we're going to be in tents and roughing it a bit, hence the challenge."