Devon and Cornwall Police slash speaking clock costs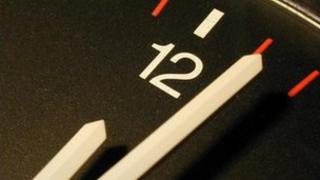 Police in Devon and Cornwall have slashed the cost of calls to directory enquiries and the speaking clock.
The cost of calls to both services was £8,864 in 2009/10.
But the cost fell to £1,564 between April 2011 and January 2012 after a bar on calls to certain numbers and the promotion of online services.
Switchboards and call logging systems are synchronised using the speaking clock.
A police spokesperson said: "Because these systems are on different servers there is often a discrepancy in the times on them and it is important that the Force is recording data accurately.
"More crucially, information is provided for evidential purposes and this needs to be precise."
The force, which is cutting £47m from its annual budget of £257m, said from April 2011 to January 2012 it had made 82% savings on directory enquiries and 55% savings on the speaking clock compared with the same period in the previous year.
The number of calls in 2009/10 to directory enquiries was 24,070, and to the speaking clock the number was 1,970.
In 2010/11 these fell to 15,602 and 1,312 respectively.