Stonehouse Time Bank skills scheme starts in Plymouth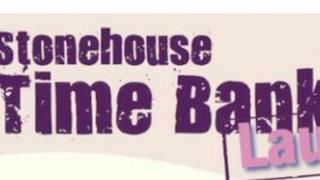 A second skills-swapping scheme aimed at helping people beat the economic downturn has been launched in Plymouth.
Stonehouse Time Bank allows local people to exchange skills and know-how without money changing hands, from decorating to computer advice.
For every hour that someone spends doing a task, they can get back an hour's worth of work from someone else.
A time bank is already operating from Stoke Damerel Parish Centre in Plymouth.
The city council commissioned the Zebra Collective social enterprise to help the community set up the new time bank.
'Recession-proofing'
Councillor Grant Monahan said: "Time banking can really help pull a community together.
"Getting involved in the activities helps people meet new friends, get out and about and prevent social isolation, generally improving health and wellbeing."
Another time bank is due to be launched in St Budeaux on 24 March and there are plans to develop time banks in Barne Barton and Honicknowle later this year.
The Zebra Collective is offering training and support to community members who want to get involved.
A spokeswoman said: "Time banking can be a way of recession-proofing communities by releasing the abundance of resources, skills, talents and energy that exist and often go underused.
"Time banking isn't just for individuals, businesses, charities and other organisations can join too."