Dartmoor business and creativity centre closes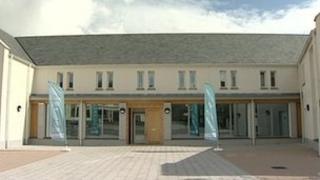 A business centre aimed at regenerating the heart of a Dartmoor town has closed.
The £1.7m Duchy Square Centre For Creativity, in Princetown, Devon, opened in 2009. The closure has meant the loss of five jobs.
The company which managed the facility, Integria Ltd, said the closure had been prompted by funding problems.
The building, which hosted a gallery and workshops, is now the responsibility of Devon County Council.