Paignton man jailed for sex with girl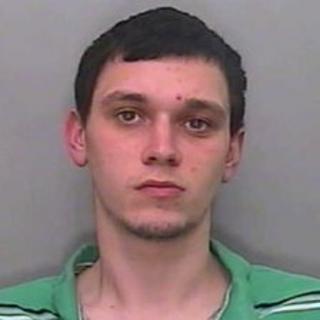 A man who took a 13-year-old girl to a derelict flat in Paignton and had sex with her during a game of Truth or Dare has been jailed.
Ashley Bruckshaw, 22, of New Park Road, Paignton, took the girl to the flat and had sex with her, despite her asking him to stop.
He pleaded not guilty to rape but a charge of sexual activity with a child was accepted.
At Exeter Crown Court he was jailed for two and a half years.
The court heard Bruckshaw took the girl and a boy, 12, back to the flat to play Truth or Dare before persuading the boy to leave.
'Engineered a situation'
He instigated sexual activity with the girl and continued when she asked him to stop.
The court heard the girl originally complained of rape but the prosecution accepted the lesser charge, so she did not have to give evidence in court.
Judge Erik Salomonsen told Bruckshaw: "She was a child, you knew that. You were 21 and there was a significant disparity in age.
"Whether she did or did not consent, there is no doubt that you engineered a situation in which the consequence was sexual activity.
"Although there was no element of grooming, you took her there and anticipated what was likely to occur."
The court heard the girl informed someone at her school of the incident several days later.