South Brent family frustrated as move blocked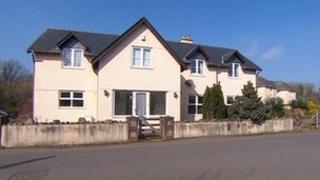 A family have complained it is "morally wrong" that they cannot move out of their large housing association home into a smaller house.
The Ritters, from South Brent, Devon, want to move out of their six-bedroomed house as three of their six children have left home.
They said they had been looking for a smaller house since January 2011.
Westcountry Housing Association said it supported the family but an alternative home had not been found.
Emma Ritter said: "As a family we feel it is morally wrong that we are blocking six-bedroomed accommodation which would be suitable for a large family."
She said the size of the house meant bills were expensive and a smaller house would make life easier for her and her husband, who both have health problems.
In a statement, Westcountry Housing Association said: "Our Moving Homes Team supports the family in their bids to Devon Home Choice, the county's single social housing rented list for those who wish to move home.
"We understand that various bids to a range of landlord properties have been unsuccessfully made.
"The criteria for matching bidders to properties is detailed to ensure the best possible match."
Martin Ritter said: "It's upsetting because the scenario at the moment in the country and in Devon is that people are so desperate for housing and we have a house.
"We just need to move on so that someone else can move in to it."
The Ritters said they hoped to move to another property in the same area soon.
In a statement, South Hams District Council said it was "doing all it can" to help the family.
It added: "The demand for social housing is high and there are relatively few vacancies occurring in the district."