West Exe Technology College puts academy bid on hold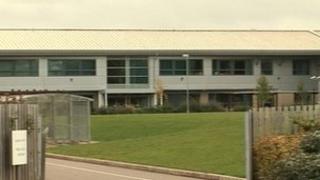 Governors of West Exe Technology College are putting their application for academy status on hold.
It follows a claim by Exeter MP Ben Bradshaw that executive head teacher Steve Maddern's salary of £152,211 was "way out of kilter".
He called on Education Secretary Michael Gove to halt the move to academy status.
Last year governors asked Devon County Council to review senior staff salaries at the secondary school.
Peter Scott, vice chairman of governors, and Chris Harris-Deans, chairman of the management services committee, said in a statement on Wednesday that governors had "put the conversion to academy on hold at this time."
They said the salaries review would be reported to governors "in due course".
"We can assure parents and the community that, as a governing body, we are going to be looking into every aspect of the concerns raised," they said.
"We can make no further comment on the matter until this review is complete."
Mr Bradshaw said: "I'm not against good heads being rewarded properly but this is way out of kilter."
Paul Smith, the former chair of governors, said Mr Maddern's wage reflected his responsibilities outside the school.
Mr Smith, who quit the post in February for personal reasons, said Mr Maddern, as an executive head, was also helping other schools to improve.
He said: "He is a first class leader and West Exe are lucky to have him."
Education authority Devon County Council confirmed it was reviewing salaries at the school.
No-one at the school was available for comment.