Schmallenberg virus: Two cases found in Devon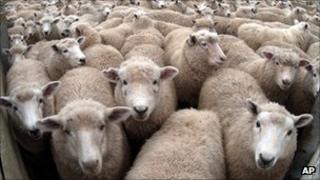 A disease which causes birth defects and miscarriages in livestock has spread to Devon.
The two new cases were found in sheep,the Department for Environment, Food and Rural Affairs(Defra) said.
It means a total of 121 cases of the Schmallenberg virus have been reported in the UK, including one case in Cornwall.
Humans are thought to be unaffected by the virus, which is understood to be spread by midges, mosquitoes and ticks.
Defra said it suspected livestock may have got the virus from infected midges blown across the Channel from affected areas in Europe.
Infection is apparently symptomless in adult sheep, but the virus can damage the foetus when pregnant females are infected, leading to a range of deformities at birth.