Dispersal order granted for Plymouth city centre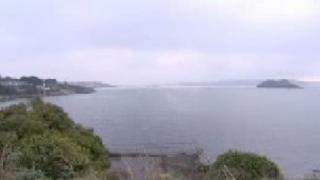 A dispersal order designed to tackle crime and anti-social behaviour will come into effect later this month in Plymouth, Devon.
The order, approved by Plymouth City Council, will cover the city centre, waterfront, Union Street, North Hill and Mutley Plain.
It means groups of two or more people can be ordered to leave a particular place and not return for 24 hours.
The 24-hour order will be in place from 23 March until 20 September 2012.
The dispersal order was requested by Devon and Cornwall Police.
CCTV cameras
Previous orders for a similar area were deemed to be "highly effective" in helping officers disperse potential troublemakers before anti-social behaviour could escalate.
Councillor Glen Jordan said the dispersal order would be particularly important with a number of high profile international events during this summer.
"It will be used as part of a package of measures already in place to combat crime and anti-social behaviour in the area.
"They include patrols by specialist police officers trained in public order situations, the use of CCTV cameras to record anti-social behaviour and multi-agency work to address on-street drinking by rough sleepers."
Where the order includes waterfront areas, such as Devil's Point and Victoria Pier, the boundary is considered to be 50m (164ft) into the sea itself.