Dog owner Angela Clift breaches court banning order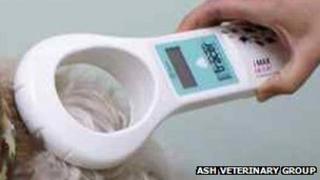 A woman banned from keeping dogs has appeared in court for breaching the order.
Angela Clift, 62, was found guilty of neglect in 2009 after RSPCA officers found malnourished dogs living in her home in Saltash, Cornwall.
But last July, Clift was found living with two dogs in a static caravan on a farm at Bridestowe on Dartmoor.
Exeter Magistrates' Court banned her from keeping dogs for four years and ordered the two dogs to be rehomed.
Microchipped dogs
The court was told when Clift was confronted about breaching the ban by an RSPCA inspector, she claimed to be another person called Jean Smith.
However, the two dogs - a Collie cross Springer called Mac and a Lakeland terrier called George - were both microchipped and registered in Clift's name.
The car parked next to her static caravan was also registered to Clift.
The RSPCA investigation, boarding kennel fees since July and court costs totalled £13,000, prosecutor John Wyatt told the court.
But defending Clift, lawyer Alison Prior said: "She does not have a great deal of money, if any money at all."
Dogs were very important in her client's life, Ms Prior added.
Magistrates did not order any costs for Clift's breach of the previous ban.