Bideford council prayers objector Clive Bone gets award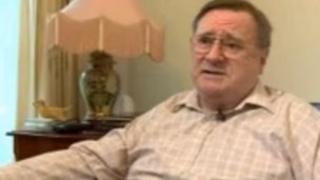 A man who took a Devon council to court over holding prayers during meetings has been given an award.
Clive Bone, a former councillor at Bideford Town Council, is to get £1,000 prize for special achievement from the National Secular Society.
He claimed that a local authority meeting was not the right place for religious worship.
The High Court in London said that the council acted unlawfully under section 111 of the Local Government Act 1972.
However, a judge said prayers could be said as long as councillors were not formally summoned to attend.
The ruling sparked a mixed reaction from councillors around the country.