City College Plymouth secures additional degree places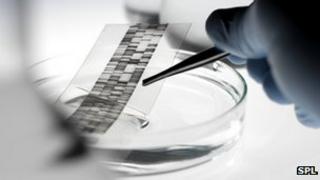 A Devon college has been awarded additional places for its university-level foundation courses.
City College Plymouth was able to bid for more places because it will be charging "competitive" fees of £5,950.
An extra 35 full-time places were granted by the Higher Education Funding Council for the next academic year.
The college's two-year foundation course leads on to the third and final year of an honours degree at Plymouth University.
Employer collaboration
Full-time places across England are monitored and capped by the funding council to ensure that universities and higher education colleges do not recruit too many students.
City College Plymouth said its foundation degree courses were designed in collaboration with employers to offer students the opportunity to combine academic study with vocational skills.
The courses include civil engineering, marketing, forensic science and business management.
"We have carefully designed our courses around the needs of business, to make them practical, relevant and industry-led," college principal Phil Davies said.