Labour and Conservatives in two-way fight to control Plymouth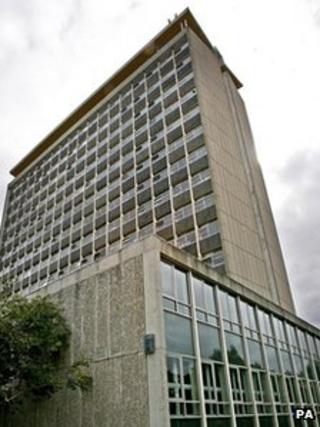 Both the Conservatives and Labour believe they will control Plymouth City Council after the local election.
Labour needs to secure four more seats on 3 May to give the party a majority of one on the 57-seat council and push the Tories into second place.
Labour leader Tudor Evans says the goal is achievable, but council leader Vivienne Pengelly says she is confident the Tories can stay in charge.
There are no Liberal Democrats on Plymouth City Council.
One third of the council is up for election this year.
Mr Evans said Labour's goals, which include improving jobs, transport and affordable housing, should help secure the seats they need.
"Last year we took five, which was slightly better that we anticipated... and we think we can do as well this year," he said.
But Mrs Pengelly believes the Conservatives have served the people of Plymouth well.
"Everything we have done has been for the benefit of the city - we've kept the budget under control and we've managed now for two years to come up with a council tax freeze," she said.
The Lib Dems, who currently have no councillors in Plymouth, have opted to field only 10 candidates for the 19 seats available.
'Tide change'
Spokesman Keith Baldry said: "Elections cost a lot of money, so we're concentrating our resources where we think we'll have most chance of success.
The United Kingdom Independence Party, which currently has one councillor, is fighting in each of the 19 Plymouth wards up for election.
Local chair Bill Wakeham said: "The tide is changing and people are fed up with the two-party system - they want individual representation and that's what UKIP offers."
The Green Party, Labour and Co-operative Party, Vivamus - Let us Live and the Trade Unions and Socialists Against Cuts are also fielding candidates.
Polling stations will open from 07:00 until 22:00 BST on 3 May.