Polls close in Plymouth and Exeter city council elections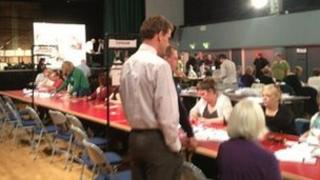 Voters in Exeter and Plymouth have gone to the polls to elect new councillors.
Both the city councils have about a third of their seats up for grabs. In Plymouth, voters are choosing councillors for 19 seats out of 57. In Exeter, it is 14 out of 40.
The polls closed at 22:00 BST and both cities began counting the ballots immediately. It would to continue overnight, officials said.
The results will be published on Plymouth and Exeter councils' websites.