Michael Poad hospital wait death inquest adjourned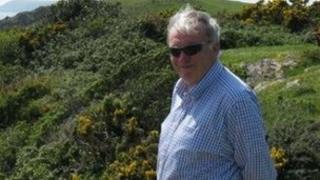 A coroner has adjourned an inquest into the death of a man who died without seeing a doctor five hours after being admitted to a Cornish hospital.
Retired policeman Michael Poad, 64, died in 2009 from a "rare" heart condition affecting his aorta.
Royal Cornwall Hospital consultant Andrew Virr told the inquest Mr Poad would probably not have survived even if he had been seen.
Mr Poad's family wants advice from an independent expert witness.
Coroner Dr Emma Carlyon adjourned the inquest to give the family time to obtain this information.
'No typical symptoms'
The inquest was told Mr Poad's wife found him on the bathroom floor with "agonising stomach and back pain" in December 2009.
Paramedics who transported him to the Royal Cornwall Hospital suspected an aortic aneurysm and had given Mr Poad morphine.
This information was provided in a handover to the hospital's accident and emergency department, but staff Nurse Mark Lewis said Mr Poad had shown "no signs of being seriously ill" and was classified as a standard, non-urgent case.
Staff said it was a busy night and all the doctors were dealing with critically ill patients.
Mr Poad was given morphine on two occasions and was seen by a nurse, but he was not seen by a doctor and no investigations were undertaken.
Mr Virr, lead consultant in the emergency department, told the inquest Mr Poad had not displayed "typical symptoms".
He said a dissected aneurism of the ascending aorta - a tear in the blood vessel leading up to the heart - was rare, and it was unlikely Mr Poad would have survived.
It was "regrettable" Mr Poad was not seen, Mr Virr said, but the outcome was likely to have been the same, even if he had been.
The Royal Cornwall Hospital's Trust said it carried out a review following Mr Poad's death and had changed some of its procedures.
Any patient who has been given morphine prior to admittance, was now treated as "urgent".