Plymouth and Exeter short-listed for broadband cash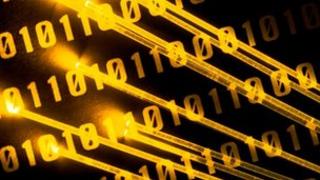 Devon's two cities are among 27 places in the UK short listed for "ultra-fast" broadband connections.
Following the announcement by Culture Secretary Jeremy Hunt, Plymouth and Exeter will be able to bid for a share of £50m.
The cash would provide broadband speeds of up to 100Mbps, which the government hopes will drive growth and attract new investment.
Only 10 cities will be successful. They will be announced in the autumn.
The "super-connected cities" initiative could see connection speeds fast enough to download a music CD in about six seconds, and is part of the government's plan for the UK to have the best broadband network in Europe by 2015.
Bidding cities in Scotland, England, Northern Ireland and Wales will need to produce plans for how they will use their share of the money.
The fund can only be used to support the roll-out of ultra-fast broadband to areas that will not be served by the private sector.
"This is a fantastic opportunity for 27 cities across the country to demonstrate how they'd revolutionise the way their residents and businesses get online," said the UK culture secretary.
The resources each city could bring to the project - "either in funding or other contributions" - would be a key factor in assessing the bids, the government said.