Plymouth to host first International Book Festival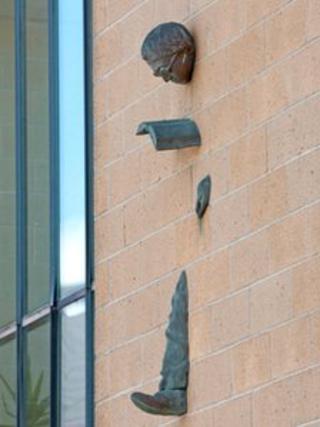 A Devon city is to host its first literary festival with a bestsellng international author already confirmed.
Chicago-based Audrey Nifenegger, the author of The Time Traveller's Wife, will speak at the first Plymouth International Book Festival.
Patrick Gale and Norwegian crime writer Jörn Lier Horst will also attend the event taking place 15 to 23 September.
As well as novelists, the event will also include local writers, illustrators and speakers.
Tracey Guiry, from Cyprus Well, one of the organisers, said: "Plymouth should be as big as Edinburgh, there's no reason why it shouldn't be and we want it to take place every year".
Carol Risker-Brunt who has relocated to Devon from New York will also speak about her debt novel Tell The Wolves I'm Home.
The organisers added they were "still in talks" with other writers who hoped to attend the event.
Peter Smith from Plymouth City Council, said: "This is a new chapter in the cultural life of our city and already the programme has some impressive names.
"We hope this will bring visitors flocking to the city but also think that the sheer variety of events will inspire and spark ideas in people."
The event has been organised by Plymouth University, Plymouth City Council and Cyprus Well, the South West's literature development agency.