Flood prevention works completed in Braunton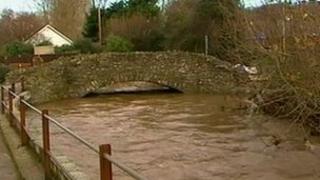 Flood defence works costing £1.2m have been completed in a Devon village.
The works in Braunton would help prevent a repeat of flooding seen in 2004, the Environment Agency said.
The works include the building of flood prevention walls, a flood relief culvert, and the widening of rivers.
The agency said the works meant the flooding of the River Caen, which runs through the village, would be reduced from a one-in-20 chance of occurring in a particular year to one-in-100.