Plymouth Marine Academy's free primary school approved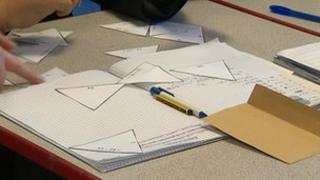 Devon's first "free" primary school has been given permission to open next year.
Education Secretary Michael Gove gave the green light for Marine Academy Primary (MAP2) in Plymouth.
Free schools are state-funded, but are independent of local authority control and have the freedom to create their own curriculum.
Marine Academy Plymouth, formerly Tamarside Community College, opened in September 2010.
The new primary will have places for 420 pupils aged five to 11, with an emphasis on literacy and numeracy, science and maths.
Marine Academy Plymouth Principal Helen Mathieson said: "It is an enormous opportunity for parents to have confidence in the education of their children, on one site, from nursery to university."
The primary school will open in September 2013 with up to 30 pupils in each of two reception classes and one year-one class.
Teaching unions have opposed free schools, claiming they are socially divisive and undemocratic.
The National Union of Teachers said it was wrong to give state funding to small groups of individuals to run schools that were unaccountable to local communities.
It also claimed free schools could undermine local authorities and undermine national pay and conditions for teachers.