NHS dental surgery for Paignton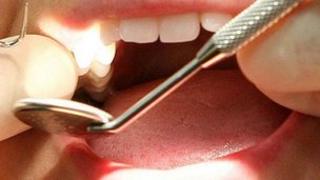 Thousands of NHS dental places have become available in a Devon town.
A new practice has opened in Paignton creating an estimated 6,000 NHS places in the town over the next couple of years.
Smile Dental Care, which has a small group of dental practices across the country, has started a practice on Marldon Road.
Andrew Harris, who manages NHS dentistry in Torbay, said it was "great news" for people living in Paignton.
Mr Harris said: "We are continuing to improve access to NHS dental services to meet the needs of local communities.
"The opening of this new practice will go a long way to making sure there are no gaps in service in the local area."