Plymouth council's chief executive Tracey Lee £20k pay drop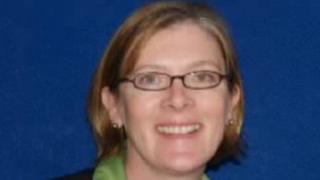 The new boss of Plymouth City Council will earn £20,000 less than her predecessor in a bid to reduce the gap between top and bottom earners.
Chief Executive Tracey Lee will earn £150,000 when she takes up her post from Barry Keele who retired earlier this year.
Mark Lowry, cabinet member responsible for finance, said the authority wanted to see the pay gap reduce further.
Councillors voted in favour of the new appointment and salary on Monday.
Mr Lowry said: "On a number of occasions we ourselves expressed concerns that chief executives are being paid a considerable amount of money, and we have people who are paid a considerably small amount of money in comparison.
"Previously the ratio between the top job and the lowest grade was 14 to 1 and now the ratio will be reduced to 12 to 1.
"We'd like to see that move further in the future."
The reduction in Ms Lee's salary means Plymouth residents will pay about 58p per head of population for the council's boss - 8p less than they currently pay.
Ms Lee is currently the managing director of Newport City Council and will start her new position in November.