Torridge risk of homelessness 'six times higher in three years'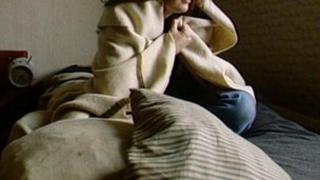 The number of people at risk of homelessness in part of Devon is six times higher than three years ago, according to new data.
Figures from SSentif Intelligence showed there were five "priority cases" in the Torridge area in 2009.
That figure has risen to 37 - making it one of the biggest rises in England.
But Torridge District Council said the 2009 rate was "exceptionally" low and its homelessness rate was average for the county.
It said its rate was 1.3 people per 1,000 of the population - lower than North Devon at 1.4 and Plymouth and Exeter, both with a rate of 2 per 1,000.
'Narrow and misleading'
A council spokesman said the authority had put aside an extra £100,000 this year to tackle the issue.
Priority cases are classed as families with children, pregnant women or people with physical or mental health issues who could potentially end up on the street.
Data analysis company SSentif said although those at risk included people with mortgage or rent arrears, the majority were people who could no longer be accommodated by a family member or friend.
Encompass Southwest, a homeless charity which works with Torridge District Council, said the economic downturn was a factor, resulting in a rise in the number of "working poor" being put at risk of homelessness.
"We're seeing very clearly the impact of the recession and the impact of changes to welfare benefit, which has been compounded by the spiralling cost of gas and electricity, petrol and food," Encompass spokesman Phil Davey said.
The government described the SSentif data as "misleading". It said £400m has been allocated to the Homelessness Grant over the next four years and a further £70m was invested last year.
Data 'crucial'
A spokesman from the Department for Communities and Local Government said: "This country has one of the strongest homelessness safety nets in the world, and these figures represent the thousands of families and vulnerable households helped into alternative accommodation by councils.
"The bigger picture, not represented in this narrow and misleading snapshot, is that homelessness is actually lower than for 28 of the last 30 years."
But Judy Aldred, SSentif's managing director, said data was "crucial" in highlighting trends.
She said between 2004 and 2009 almost every local authority recorded a decrease in homelessness.
"You can see the work that government, local government and charities have put in - everybody went down until 2009/10," she said.
"But since then it's started to increase.. and there are no indicators at the moment to show there is a turnaround."