Arrests after alleged child abduction bid in Barnstaple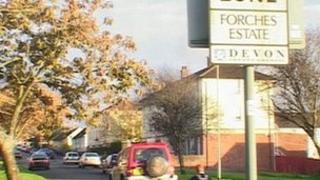 Two women have been arrested in north Devon in connection with an alleged attempted child abduction.
Devon and Cornwall Police said they received reports from a parent of suspicious activity on the Forches Estate in Barnstaple on Friday.
The women, who are 26 and 27, were moved on from the area, but later arrested after further allegations were made.
Both are being held at Barnstaple Police Station.
A police spokesman said there had been community tension in the area since the incident and they wanted to reassure parents.