Child abduction arrests in Barnstaple: No further action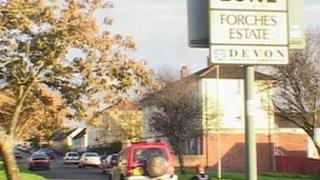 No further action is to be taken against two women arrested over an alleged attempted child abduction.
Devon and Cornwall Police said after "rigorous investigations" the two women had committed no offences.
The 26 and 27 year olds, of no fixed address, were arrested in connection with events on the Forches Estate, Barnstaple, Devon, earlier this month.
A police spokesperson said they were satisfied the two women did not pose a risk to children.