Man arrested after Barnstaple death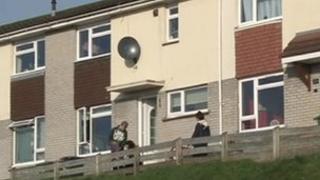 A man has been arrested following a suspicious death in North Devon.
Devon and Cornwall Police said the arrest followed an "incident" in Concorde Drive, Barnstaple, between 13:00 and 14:00 GMT on Saturday.
No details of the arrest or the deceased have been released.
A police spokesperson said he could only confirm that a man was being held in custody at Barnstaple Police Station.
Floral tributes have been left outside a house in Concorde Drive.
Anyone with information is asked to contact police.