Stephen Hirst jailed for drugging amputee wife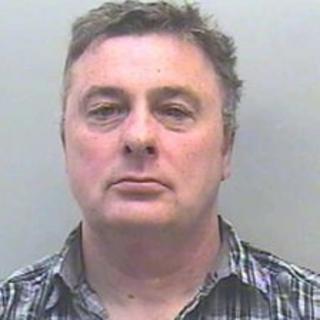 A full-time carer who gave his double-amputee wife six times her usual dose of morphine to "shut her up" has been jailed for 13 months.
Stephen Hirst, 53, of Hatherleigh Road, Exeter, substituted his wife's two 10mg tablets for two 60mg doses.
Catherine Hirst slept for a day before contacting NHS Direct. She suffered no long-term effects.
At Exeter Crown Court, Hirst admitted administering a poison with intent to cause his wife injury or annoyance.
He also admitted four charges of possessing or making indecent images of children after police found 139 images of naked children, rated at the lowest levels of seriousness, on his laptop.
The court heard Hirst had been his 42-year-old wife's full-time carer after she lost both legs in a failed suicide attempt.
'Withdrawn sexually'
He told her what he had done as soon as she woke up.
Mrs Hirst then phoned NHS Direct for advice and they alerted paramedics and the police.
David Evans, mitigating, said Hirst had been struggling to cope with his duties as a carer.
He said: "She had in the preceding months withdrawn from him emotionally, conversationally and sexually.
"There were many arguments between them which could be very wearing for both of them."
Judge Phillip Wassall told Hirst: "It is accepted there was no intention to kill her or inflict really serious harm.
"You used it simply to shut her up so you could have some peace and quiet, so it is a serious offence."
The couple had been married for five years at the time of the incident in September, but have since filed for divorce.