Devon base jumper Gary Harbird killed after spinning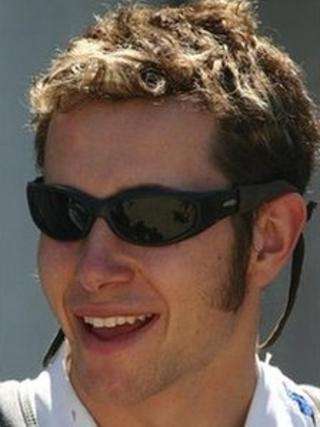 A 28-year-old skydiver died after he went into an uncontrollable spin on a base jump in the Swiss Alps, an inquest has been told.
Gary Harbird, from Honiton, died after hitting rocks in the Lauterbrunnen Valley in January 2011.
He had been on holiday from his job as an instructor at Massachusetts Sport Parachute Club in the US.
Coroner Dr Elizabeth Earland recorded a verdict of accidental death at the inquest held at County Hall in Exeter.
Mr Harbird, who had been skydiving since the age of 16, moved to the United States to pursue skydiving and had been a freefall instructor at the Massachusetts club since 2006.
The inquest heard that he had spent Christmas with his family in Devon before going on holiday in Switzerland.
He died on the so-called High Ultimate jump, 5,000ft (1,524m) up a near vertical cliff.
'Not reckless'
Friend and fellow skydiver Christopher Peterson told Swiss police: "Gary was the first to jump and took his position on the platform. He walked forwards and took off strongly.
"I tracked his jump and noticed he found himself in a dangerous situation and went into a spin. I took off and could see his parachute was already open, which was a bad sign.
"His parachute disappeared from view and did not appear again."
After the case Gary's mother Alison said: "He devoted his life to sky diving and parachuting and was a very experienced instructor who knew what he was doing.
"I want people to realise he did not just jump off a cliff. He prepared himself very carefully. He knew the risks and was not reckless."
Base jumping sees participants launch themselves from a surface and free fall from predominantly low altitudes before opening a parachute.
It takes its name from the four fixed objects - buildings, antennae, spans and earth - which divers use to take off.
Nearly 200 people have died while base jumping since 1981 according to base jumping website Blincmagazine.
Lauterbrunnen, with its high cliff faces, is one of the world's most popular areas for expert base jumpers.
Thirty-two people have now died base jumping in Lauterbrunnen since 1994, according to the Swiss Base Association.