Derriford Hospital multi-storey car park work begins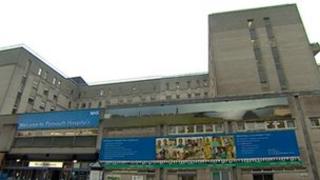 Work has started at Derriford Hospital on a new multi-storey car park which will open in 2014.
The hospital will remain fully open throughout the work, but car park E has now been closed to the public.
New pedestrian and traffic routes as well as new temporary parking options are being introduced throughout the construction.
A hospital spokesman said it would keep disruption to a minimum and temporary car parks would be signposted.
Nick Thomas, director of planning and site services, said: "Car parking is a fundamental part of the patient and public's care pathway.
"It provides the first impression of Derriford Hospital and can often be the first experience of the care they will receive on the NHS."
The car park will open in the summer of 2014.