Torbay mayor defends conference subsidy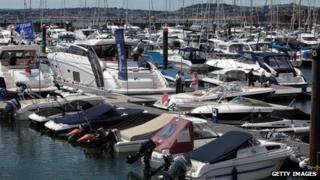 Torbay's mayor, Gordon Oliver, has defended the continued subsidy of a conference centre in Torquay, despite £10m of cuts to services.
The Riviera Conference Centre is getting £645,000 from council tax payers in Torbay this year.
It is not included in the £10m of cuts proposed by Gordon Oliver which Torbay Council will debate on 13 February.
Proposed cuts at the Conservative-controlled council include services for children, the elderly and beaches.
Mr Oliver said the council must support the tourism industry and the centre included a public swimming pool.
He said the board of the Riviera Centre had reduced running costs by £350,000 in the last nine months and was on target to make another £50,000 of savings.
Conservative Mr Oliver said: "We have a £126m budget, we have jobs here, we have a tourist industry that needs dramatic support wherever it can.
"This is part of the tourism industry and it includes a swimming pool which is part of the facilities that any town in the country provides."
Council tax will be frozen for the third year running.