Exeter University Safer Sex Ball organisers fight ban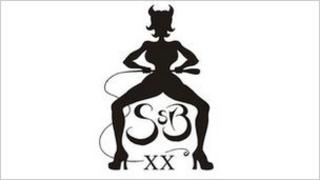 Organisers of a banned Exeter University ball have vowed to fight for its reinstatement.
The Guild of Students banned the Safer Sex Ball after CCTV footage emerged of students at a past event apparently engaged in sexual activity.
Ball organiser Raising and Giving (Rag) said it would back a motion to the guild calling for it to be reinstated.
The guild said that it wanted a replacement for the event, but RAG called that "naive".
Rag said a "change in the format" of the event "would undoubtedly" damage its success and the benefits to charity.
"Indeed, the unique selling point has been vital to the event's popularity," Rag added in a statement.
'Recognise popularity'
It added that scrapping the Safer Sex Ball left the door open to rival promoters without a charitable aim.
It said that charities such as the Eddystone Trust for HIV and sexual health services were in danger of losing out on the £20,000 which the SSB raised every year.
Rag said: "We hope that the Students' Guild will recognise the popularity of the SSB with the students and its inherent charitable mission.
"However, if this will not be the case then we will seek alternate means of funding and running the event."
The guild said in a statement that recent events at the ball had led to "unintended consequences for students who attend the event, as well as Rag, the guild and the university".
As well as the CCTV footage which was released on the internet in December, the organisers had to reprint a magazine promoting the ball after complaints were made about a sexual violence joke in 2011.