Plymouth's Derriford Hospital offering free wi-fi service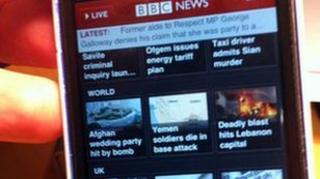 A free wireless internet service is being offered at the South West's biggest hospital to help patients stay connected with life outside.
Wi-fi access was previously available at Derriford Hospital at a cost but the service is now available to anyone with a compatible mobile device.
Areas where wi-fi can be accessed include patient rooms, restaurant and the main lobby.
The hospital said the service could make a real difference to patients.
"For patients there is a great benefit to staying connected with friends and family and the world outside during what can be an anxious time in hospital," spokesman Andy Blofield said.
"Staff have told us that free wi-fi would make a real difference and we felt it was important to listen to this request and deliver modern facilities in a modern hospital."
The service will be available to patients, visitors and staff, but the hospital said signal strength could be weaker in certain parts of the hospital and during peak usage periods.