Derriford Hospital steps down from black alert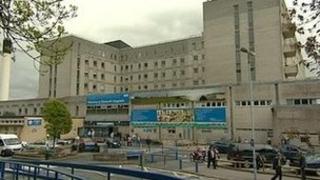 Plymouth's Derriford Hospital has stepped down from being on black alert, a level which meant it was under extreme pressure.
The alert was called on Tuesday because of a high volume of accident and emergency patients and a "very high level" of general admissions.
Managers said the hospital had stepped down to red alert - one level lower.
However, they added that, despite extra staff being called in, some operations were still being cancelled.