Baby death could have been prevented, says report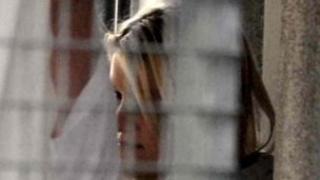 A report has found that the killing of a 10 day old baby by his mother in Brixham, Devon could have been prevented.
Katy Norris was suffering from severe depression when she smothered baby Leo in April 2010.
The report found there was a lack of action to deal with her deteriorating mental health, and insufficient communication between NHS staff.
A spokesperson from the Devon Partnership NHS Trust has apologised.
The report also highlighted a failure to address the concerns of Norris's family.
Dr Alison Conning, the report's author, said: "We are assured that the organisations concerned have taken our findings very seriously, and before our findings have made significant steps to improving the services."
Norris, who was 31 at the time, was sent to a secure unit shortly after smothering her 10-day-old son Leo.
She admitted infanticide via a video link from a psychiatric unit in Milton Keynes.
The court heard she killed her baby after her medication was taken away and not replaced.
The judge at the time, Mr Justice Jack, made a Section 37 Hospital Order under the Mental Health Act.
Alison Moores, the director of nursing and practice at Devon Partnership NHS Trust, said: "I speak for all the agencies concerned when I say how sorry we are.
"What we've been discussing this afternoon is how different things are now, and how we've learnt from this."
Emergency services were called to Pine Close, in Brixham, in April 2010 after reports that a baby had stopped breathing.
The baby, Leo, was taken to Torbay Hospital but he was later pronounced dead.
A family spokesman at the time described the death as a "tragedy" within a "close family".