Heybrook Bay man charged for neighbour's water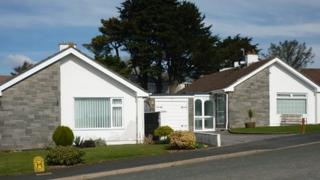 A Devon man has unknowingly been paying for his neighbour's water supply two and a half years, it has emerged.
And Graham Walker's discovery does not mean his neighbour has been getting a free supply - in fact South West Water (SWW) has been paid twice.
Mr Walker confirmed the truth when he returned home to Heybrook Bay from Spain to find 10,000 litres of water had been used.
SWW initially thought there was a leak, but has apologised "wholeheartedly".
Mr Walker estimates he was wrongly charged for 162,000 litres of water - at a cost of about £800.
'Water off'
He and his wife, who are both 67, moved into the rented property at Westbrook Rise in July 2010, where a water meter was installed.
Although he felt consumption was on the high side, he initially took no action.
"Eventually I'd worked out roughly what we should be using and knew it wasn't right," he told BBC News.
"Before we went to Spain on 10 January I turned off the stopcock and read the meter.
"When I came back on 4 March, 10,000 litres had been used in seven weeks - in an empty house with the water off.
Mr Walker contacted SWW, who "insisted" the meter was accurate and he must have a leak.
It then wrote to him, saying the leak had to be repaired within 30 days or he could be fined under the Water Industry Act.
But the "mystery" was finally solved when 200 litres of water were used while Mr Walker was out shopping on Saturday.
"I thought 'Where's 40 gallons gone?' - then I noticed my neighbour had been washing his car," Mr Walker said.
After contacting SWW again, an engineer carried out an inspection and confirmed Mr Walker's meter was recording his neighbour's usage.
'Very unusual'
Mr Walker estimates SWW has been "paid twice" for more than 400 units since the meter was installed in 2005.
"The average cost is about £5 a unit at today's prices - so that's quite a lot of money South West Water's had," he said.
SWW said Mr Walker's situation was "very unusual". "We will of course be reimbursing Mr Walker for the extra charges he has paid," it said.
"Regrettably we failed to identify that Mr Walker and his neighbour share a water supply and for this we apologise wholeheartedly. "