Nest cameras to protect birds of prey in Devon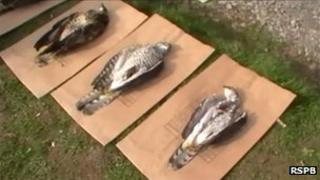 Cameras are to be installed at the nest sites of rare birds in a bid to protect them from persecution and disturbance.
The motion-sensitive cameras will operate 24 hours a day at a number of sites across Devon.
The move follows a spate of poisonings in 2011 in which goshawks, peregrine falcons and a buzzard were killed.
In 2012, two men were prosecuted in south Devon after they approached a peregrine falcon's nest to take photographs without a licence.
They both admitted intentional disturbance and were both issued with police cautions.
The police hope the cameras will deter and detect those disturbing the birds.