Patrols to prevent illegal raves in Devon and Cornwall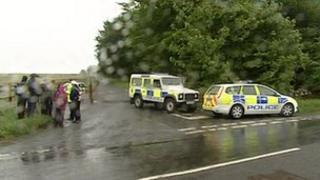 Special patrols to prevent and disrupt illegal raves in Devon and Cornwall will take place over the spring and summer, police have said.
The Devon and Cornwall force said dedicated officers would patrol areas "at risk" of illegal gatherings.
Intelligence work will also be carried out to avert raves.
A spokesperson said that each year significant police resources were required to deal with illegal raves.
At a suspected illegal rave at Bellever Woods, on Dartmoor, last June, police said there were more than 1,200 people and up to 500 cars.
And about 2,000 people attended a rave on Davidstowe Common in Cornwall in 2006.