More training to spot sex exploitation in Devon and Cornwall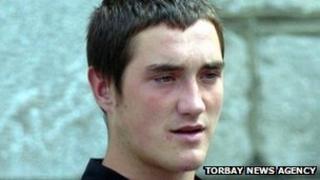 A new strategy to tackle child sex exploitation is being launched across Devon and Cornwall after about 50 girls were sexually abused.
It includes all frontline police officers and staff from other agencies being trained to spot signs of abuse.
It follows a serious case review which came after the jailing of 20-year-old Jake Ormerod in 2011 for sex offences.
Exeter Crown Court heard about 50 girls in Torbay, some as young as 11, were sexually abused by young men.
Ormerod was part of a gang which used the social networking site Facebook to target victims.
The new measures involve Devon and Cornwall's four safeguarding children boards working together more closely.
Police, councils and schools will also be involved.
'Reduce harm'
Det Insp Simon Snell, from Devon and Cornwall Police's child exploitation unit, told BBC Radio Devon: "The key thing is to train our staff...and educate the public so that, when they do spot a child who may have been exploited, they report it."
Mr Snell said most of the exploited children the unit deals with turn out to already be known to other agencies.
He said: "This [strategy] is forcing all agencies to refer incidents and information into a central area.
"All those agencies will then sit across a table to discuss that case in detail and see how we can actually reduce the harm."
Sheila Taylor, chief executive, of the National Working Group for Sexually Exploited Children and Young People, said: "I think this is really exciting.
"We've not seen a whole region... working together on a strategy to tackle child exploitation."
'Close to home'
Carenza Dinnif, a 16-year-old student at Launceston College, Cornwall, wrote and directed a play about sex exploitation.
She said: "When we started looking into it it shocked us at how close to home it really was.
"It also made us realise that people may be going through it and not even realise it."
The serious case review followed the completion of Operation Mansfield, a multi-agency operation led by Devon and Cornwall Police investigating sexual abuse and the exploitation of girls in the Torbay area.
The operation culminated in the conviction of Ormerod and the cautioning of another man for a number of sexual offences against several young girls.