'Budget cuts' closes Topsham surgery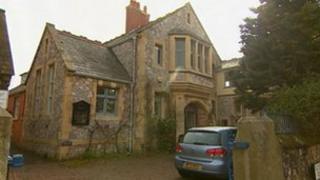 The closure of a GP surgery in Topsham, Devon, has been blamed on "budget cuts" imposed by the NHS.
Dr Adrian Renouf runs the Chapel Platt surgery which will close in May.
It is one of two practices in Topsham, which opened in 1992. Dr Renouf blames cuts in his budget.
In a statement the NHS in Devon said Chapel Platt was "subject to a reduction in its funding value over the last few years, which was agreed by the practice".
But Dr Renouf told BBC Radio Devon: "We didn't have any choice, we didn't agree. They are shutting us down.
"The Devon PCT has cut our budget by 10% which is a direct attack on frontline services.
"We are very successful coming in under budget with our prescribing costs. We do an excellent job for our patients."
Dr Renouf also said he had been told by the Care Quality Commission he would have to install a lift in the surgery for disabled patients.
'Extremely concerned'
Dr Renouf said he believed there were up to "five practices in Devon" facing closure because of budget cuts.
He said: "Patient costs vary from £56 to £136 a head. All surgeries don't cost the same to run."
Dr Mark Sandford-Wood, the chairman of Devon's Local Medical Committee, said: "We're very saddened to hear the news.
"The medical committee is not in the least bit surprised. We're extremely concerned that this is the first at risk of closure as the cuts begin to bite."
The committee has carried out a survey of practices. Dr Sandford-Wood said the findings showed 10% believed they would be "unviable after the cuts".
He said: "We are concerned that something like 20 surgeries in Devon could be affected, five thought they were critical."
In its statement about the Chapel Platt surgery, the NHS in Devon said: "Following this [reduction] and the introduction of CQC registration from 1st April 2013, the practice would be unlikely to pass all of the requirements due to the age of their building.
"The NHS in Devon and Cornwall is finalising alternative arrangements to ensure that patients continue to receive excellent care."