Exeter University Soundsynk music app students in world finals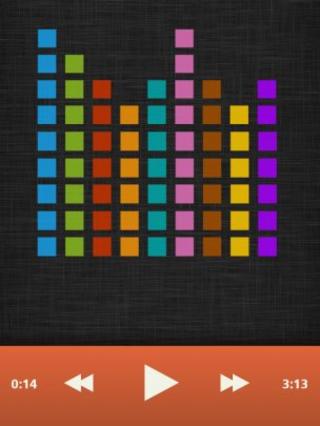 Four Exeter students will compete against teams from around the world with their mobile entertainment app.
The team won the national finals of Microsoft's Imagine Cup and will fly to St Petersburg in Russia in July for the world finals.
Soundsynk allows mobile users to synchronise their devices to one machine so they all act as speakers.
The result is surround sound music without docking devices or external speakers.
The app came out of a "hackathon" run by Setsquared, a partnership of British universities which supports students' business ideas.
Edward Noel, 20, who is in his second year of a mechanical engineering degree at Exeter University, said: "We only had 48 hours and we were desperate for a winning idea.
"It was two o'clock in the morning and we were listening to music, but it wasn't loud enough.
"We then started trying to play all our mobile devices together and realised if we linked all our phones and laptops and used them as speakers we could have an awesome surround system amongst friends."
£50,000 prize
Coders Jonathan Neumann and Rob Parker came up with a prototype using a Bluetooth wireless connection.
The latest version won the national finals of the Imagine Cup in London which means the team, with fourth member Alexander Bochenski, will go to Russia to compete for a £50,000 prize against teams from more than 90 other countries.
The Imagine Cup is run by Microsoft to find novel uses for its technology.
The team has also won a £10,000 grant from Creative England to help develop the app which has not yet been commercially released.
Mr Noel said the app would continue to be tweaked with the aim of making it compatible with all the major operating systems.
"We want to try it in a stadium with thousands of people - that would be amazing," he said.