Tourist information cuts for Tavistock and Okehampton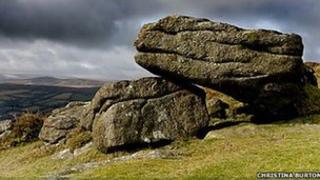 Tourist Information Centres in two Devon towns are to lose their council funding from next year.
The decision to stop funding centres in Okehampton and Tavistock will save West Devon Borough Council about £50,000 a year.
The council said it had to make "tough decisions" in order to deal with a deficit of £728,000.
It said it was holding discussions with the local community about how to keep the centres open.
A number of other centres in the South West have already lost their council funding and are run by local businesses and community groups.
They include those in the South Hams and Cornwall.
Councillor Robert Oxborough, Conservative chair of Community Services, said:"We have to make some very tough decisions about discretionary services in order to overcome a budget gap of £728,000 next year.
"Residents have told us they want frontline services to be protected.
"Our next step is to talk with businesses and residents about whether there is an alternative way to keep the centres running."
Both Tavistock and Okehampton border Dartmoor National Park and are popular tourist destinations.
Nigel Eadie, chair of Tavistock Chamber of Commerce, said: "We think our tourist information centre is really vital.
"If it goes it will have a huge economic impact on our town.
"We have found, anecdotally, that the centre persuades people to stay longer and spend more money than they would have done otherwise."
Mr Eadie said that while the increasing use of the internet in tourism marketing was inevitable, there was something important about tourists being able to have face-to-face contact.
On Monday it was announced that VisitCornwall was having its budget cut, threatening funding to Cornish tourist information centres.
In February the English Riviera Tourism Company, owned by Torbay council, announced centres in Torbay could close because it was losing £85,000 from its budget.