Dartmoor prisoners' march anniversary held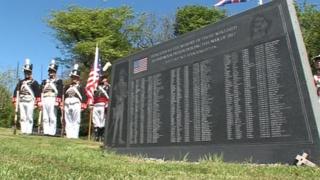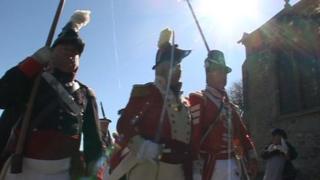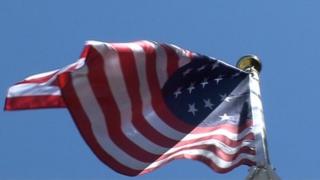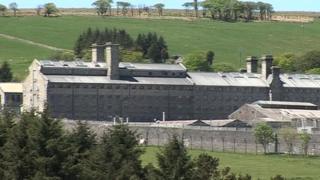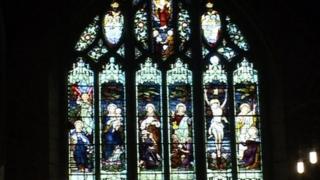 A memorial service to mark the 200th anniversary of a US prisoners march has been held at Dartmoor prison.
The US prisoners of war were forced to march there from Plymouth after being captured during the Anglo-American war of 1812.
About 250 American prisoners made the journey, having previously been held aboard the "hulk" ship Hector which had been moored off Plymouth.
They were among the earliest inmates to be held in the jail.
During the Napoleonic Wars and the War of 1812 the Royal Navy was responsible for the custody and care of French and American prisoners of war.
At one stage the prison held more than 6,500 American sailors from the Anglo-American war.
The National Society of United States Daughters of 1812, a woman's organisation for descendants of patriots who aided the American cause, has visited the prison to mark the anniversary.
The society arranged for stained-glass windows to be installed in St Michael's Church at Princetown in 1910 and a memorial plaque at the American cemetery in 1928.
Connie Grund, one of the members, said: "We're here to commemorate a very special anniversary. We're here to stand on what we consider hallowed ground."
Ginger Apyar, another member, said: "This site was very important in the outcome of the war, and how it bonded our two countries together in the end.
"As a society we chose the stained glass window in the church on our membership certificate. Every member has this on their wall."
A service was also held at St Michael's Church in Princetown. The church was built by French and American prisoners of war during the early part of the 19th Century.