Toddler hit by car at Plymouth sports centre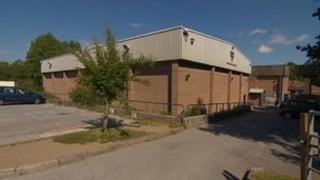 A 19-month-old girl has been airlifted to hospital after being hit by a car in Plymouth.
Devon and Cornwall Police said it happened at about 09:35 BST at the YMCA John Kitto sports centre.
A roller hockey tournament with young people competing from around the country was taking place at the time.
The girl, who has "life-changing" injuries, was airlifted to Frenchay Hospital in Bristol where her family are at her bedside.