Views sought over Devon tungsten mining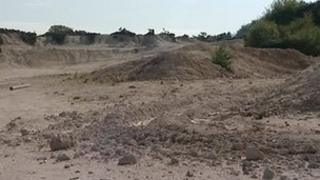 A public consultation has started into tungsten mining plans in Devon by an Australian company.
The Environment Agency has asked for views about the processing of waste at a new mine at Hemerdon on the outskirts of Plymouth.
Wolf Minerals said the mine has some of the largest reserves of Tungsten in the world and it would employ 200 people.
The agency wants to ensure the extraction process does not cause problems with dust and noise.
Wolf wants to begin mining by the end of 2014 and expects the site at Hemerdon to be the "world's next major tungsten mining operation".
Mining was carried out there between 1919 and 1920 and again from 1934 to 1944.