Plymouth aunt killer recaptured in Australia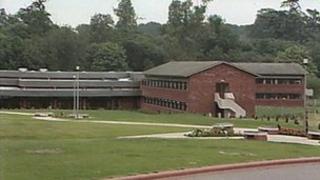 A former Plymouth man jailed for life for killing his aunt has been recaptured in Australia after 15 years on the run.
Simon Hennessey, 49, was arrested by detectives in Queensland investigating credit card fraud.
He was 14 when he pleaded guilty to killing his elderly aunt in 1978 on the grounds that he was mentally ill.
He was serving a life sentence when he absconded from Leyhill Open Prison in South Gloucestershire in 1998.
Australian detectives believe Hennessey had moved between Thailand, New Zealand and Queensland during his time on the run, using false identities.
Credit card scam
He was arrested on the Sunshine Coast north of Brisbane by officers investigating a sophisticated credit card scam.
Initially, Australian police had no idea their suspect was a wanted man 10,000 miles away in the UK. He had told investigators he was a New Zealander.
He served 20 years of that sentence before disappearing 15 years ago.
A Queensland Police spokeswoman said Hennessey had been charged with a number of fraud offences after being arrested in the town of Maroochydore.
"There is not much more we can say because of the court situation but we are aware that he is a wanted criminal in the UK," she said.
He appeared before Maroochydore Magistrates' Court on 17 June and is currently in custody pending his next hearing in July.
He faces a jail sentence if he is convicted of serious fraud offences - or he could be extradited to the UK.
Avon and Somerset Police, which had been looking for Hennessey since he absconded, said it was in touch with the authorities in Queensland and hoped to begin extradition proceedings.